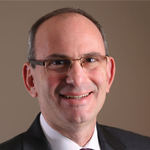 KCU has worked with the National Center for the Analysis of Healthcare Data for the last few years to obtain insights about our alums that can inform our strategic decisions and support our marketing and communications. We appreciate the Center's fastidious approach to painstakingly review the demographics and impacts of our graduates locally, regionally and nationally.
President and Chief Executive Officer, Kansas City University of Medicine and Biosciences
Marc B. Hahn, DO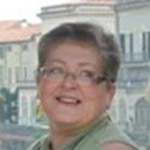 Thank you for developing and implementing the West Virginia Health Data Portal. Since opening the portal, our membership has increased by over fifty percent, which also increased our financial stability. Stakeholders have used this information to develop legislative bills and many other WVRHA members are using the portal for grant writing, decision-making, and research. NCAHD has been most helpful in assisting our organization to the next level and I would recommend that all state rural health associations develop a similar tool for their state.
West Virginia Rural Health Association
Debrin Jenkins, ED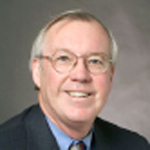 Over the last 8 years, my center has been incorporating mapping and data analysis into many areas of our economic impact models, health feasibility studies and state workshops.  I feel it adds significant value to our message for those that utilize our models and appreciate NCAHD's perspective in several areas of our research.
Director, National Center for Rural Health Works at Oklahoma State University
Gerald Doeksen, PhD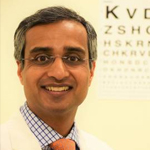 I worked extensively with NCAHD when I sued my former employer over a non-compete clause in my contract.  I'm a specialist physician in a small, rural town and I knew I could win by proving the obvious--that my area was medically underserved.
Interestingly, the state and national governments have definitions for underserved areas, but they only apply to a few select fields, like primary care, psychiatry/mental health and dentistry.  I needed to prove that my area was underserved for my specialty.
Ann Peton and her team at NCAHD were instrumental to my success.  She has access to reams of data that was more accurate than government records.  She knows the ins and outs of medical licensing, population statistics, shortage areas and can compile them in an easy to understand format for the end user--whether it was my attorneys, the judge or a jury.
I am forever indebted to Ann for all her help and would recommend her to everyone except my opponents!
Founder, ClearView Eye Consultants
Parag Parekh, MD

I am extremely impressed with the excellent services provided to our AHEC Program by the National Center for the Analysis of Healthcare Data (NCAHD).  Their outstanding professionalism and responsiveness to our specific graduate tracking needs has allowed us to effectively measure the results of our AHEC health workforce development efforts in underserved areas of Florida. I would not hesitate to call on the NCAHD to assist in this regard again in the future.
Associate Dean for Community Affairs, AHEC Program, NSU-COM
Steven Zucker, DMD, MEd