National Center for the Analysis of Healthcare Data
The application of mapping to support healthcare analysis is widely recognized as one of the most effective methods to fully comprehend the impact that policy and legislation has upon various political, cultural, socioeconomic, and demographic factors within cities, counties, states, regions and even nationally. NCAHD has undertaken many initiatives that affect healthcare workforce policy, planning, resource management and research at local, state, regional and national levels. We have the data, capability and experience needed to support your projects through our services: mapping and spatial analysis, trend analysis, workforce research, economic impact analysis, and our unique internet-mapping portal.
Mapping and Spatial Analysis
We map your data and find the relationship and trends so you can take action.
Mapping Portal Development
Visualize and interact with your data through our unique healthcare internet-mapping portal.
Alumni Tracking Services
We locate your alumni and analyze specialties, proximity to rural and underserved areas, etc.
Healthcare Workforce Research
We research a variety of healthcare areas, such as workforce, trends, geographic and economic impacts.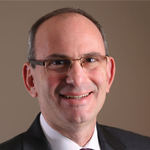 KCU has worked with the National Center for the Analysis of Healthcare Data for the last few years to obtain insights about our alums that can inform our strategic decisions and support our marketing and communications. We appreciate the Center's fastidious approach to painstakingly review the demographics and impacts of our graduates locally, regionally and nationally.
President and Chief Executive Officer, Kansas City University of Medicine and Biosciences
Marc B. Hahn, DO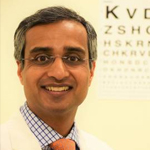 I worked extensively with NCAHD when I sued my former employer over a non-compete clause in my contract.  I'm a specialist physician in a small, rural town and I knew I could win by proving the obvious--that my area was medically underserved.
Interestingly, the state and national governments have definitions for underserved areas, but they only apply to a few select fields, like primary care, psychiatry/mental health and dentistry.  I needed to prove that my area was underserved for my specialty.
Ann Peton and her team at NCAHD were instrumental to my success.  She has access to reams of data that was more accurate than government records.  She knows the ins and outs of medical licensing, population statistics, shortage areas and can compile them in an easy to understand format for the end user--whether it was my attorneys, the judge or a jury.
I am forever indebted to Ann for all her help and would recommend her to everyone except my opponents!
Founder, ClearView Eye Consultants
Parag Parekh, MD

I am extremely impressed with the excellent services provided to our AHEC Program by the National Center for the Analysis of Healthcare Data (NCAHD).  Their outstanding professionalism and responsiveness to our specific graduate tracking needs has allowed us to effectively measure the results of our AHEC health workforce development efforts in underserved areas of Florida. I would not hesitate to call on the NCAHD to assist in this regard again in the future.
Associate Dean for Community Affairs, AHEC Program, NSU-COM
Steven Zucker, DMD, MEd