National Center for the Analysis of Healthcare Data
The application of mapping to support healthcare analysis is widely recognized as one of the most effective methods to fully comprehend the impact that policy and legislation has upon various political, cultural, socioeconomic, and demographic factors within cities, counties, states, regions and even nationally. NCAHD has undertaken many initiatives that affect healthcare workforce policy, planning, resource management and research at local, state, regional and national levels. We have the data, capability and experience needed to support your projects through our services: mapping and spatial analysis, trend analysis, workforce research, economic impact analysis, and our unique internet-mapping portal.
Mapping and Spatial Analysis
We map your data and find the relationship and trends so you can take action.
Mapping Portal Development
Visualize and interact with your data through our unique healthcare internet-mapping portal.
Alumni Tracking Services
We locate your alumni and analyze specialties, proximity to rural and underserved areas, etc.
Healthcare Workforce Research
We research a variety of healthcare areas, such as workforce, trends, geographic and economic impacts.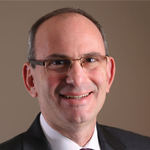 KCU has worked with the National Center for the Analysis of Healthcare Data for the last few years to obtain insights about our alums that can inform our strategic decisions and support our marketing and communications. We appreciate the Center's fastidious approach to painstakingly review the demographics and impacts of our graduates locally, regionally and nationally.
President and Chief Executive Officer, Kansas City University of Medicine and Biosciences
Marc B. Hahn, DO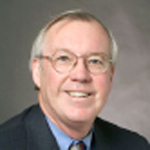 Over the last 8 years, my center has been incorporating mapping and data analysis into many areas of our economic impact models, health feasibility studies and state workshops.  I feel it adds significant value to our message for those that utilize our models and appreciate NCAHD's perspective in several areas of our research.
Director, National Center for Rural Health Works at Oklahoma State University
Gerald Doeksen, PhD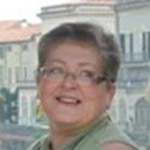 Thank you for developing and implementing the West Virginia Health Data Portal. Since opening the portal, our membership has increased by over fifty percent, which also increased our financial stability. Stakeholders have used this information to develop legislative bills and many other WVRHA members are using the portal for grant writing, decision-making, and research. NCAHD has been most helpful in assisting our organization to the next level and I would recommend that all state rural health associations develop a similar tool for their state.
West Virginia Rural Health Association
Debrin Jenkins, ED